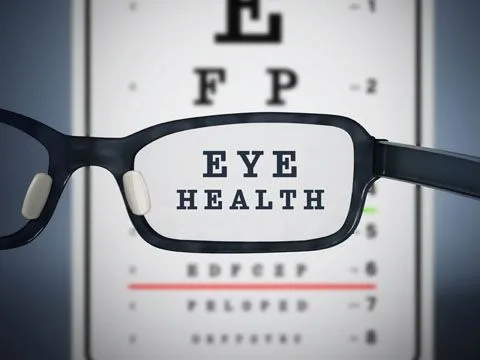 At Optometric Clinic, Dr. Lisa Herrington, and Dr. Ann Williams, and the Optometric Clinic staff are committed to providing advanced vision care in a professional and comfortable environment. As an optometrist in Hattiesburg, our primary eye care service includes a complete eye exam that analyzes eye health and vision function. In addition to eye exams and vision testing, Dr. Lisa Herrington, and Dr. Ann Williams, and the Optometric Clinic staff provide testing for glaucoma, cataracts and macular degeneration. Our Hattiesburg optometrist also offers glasses, contact lenses, and pre- and post-operative care

Eye Exams
Dr. Lisa Herrington, and Dr. Ann Williams, and the Optometric Clinic staff take even the most routine eye exams very seriously. During a yearly or bi-yearly examination, our Hattiesburg patients will receive a patient history review, a series of vision and eye tests, assessments of eye focusing and movement, and an eye health evaluation. Our optometrist will discuss any additional testing that may be required to diagnose an eye disease or condition. Call us a today at (601) 545-2020 to schedule an appointment.
Contact Lenses
Not sure that glasses are for you? Ask our Hattiesburg staff about contact lenses. Advances in the field of optometry have produced a variety of different types of contact lenses with a range of benefits. Rigid gas-permeable (RGP), daily-wear soft, extended-wear, extended-wear disposable, and planned replacement are the various types of contact lens options available today. Our Hattiesburg optometrist will discuss the various options with you to determine which type will best fit your needs and lifestyle. Schedule your examination today by calling (601) 545-2020. There are many advantages to consider when determining if contact lenses are right for you and our knowledgeable staff is here to answer any questions.
Lasik
Laser assisted in situ keratomileusis, commonly referred to as LASIK, is a corrective alternative to glasses or contact lenses. Like glasses or contact lenses, LASIK is a method for treating refractive conditions including nearsightedness (myopia), farsightedness (hyperopia), and astigmatism. At Optometric Clinic, Dr. Lisa Herrington, and Dr. Ann Williams, and the Optometric Clinic staff provide pre- and post-operative exams for LASIK and other eye procedures. Call (601) 545-2020 today to schedule an examination to see whether you are a candidate for LASIK.
OUR SERVICES
Primary care optometry for adults and children
Contact lens fittings, including soft contact lenses, gas permeable contact lenses, and specialty lenses for conditions like keratoconus
Optical dispensary
Low Vision Care
Facilities and Equipment
Facilities and equipment include a full service optical with an on-site laboratory for eyewear fabrication.
Types of Payment Accepted
We accept Cash, Personal Checks, American Express, Master Card, Visa, Discover, and Care Credit.
Insurance Plans
We participate with Always Care Benefits, Ambetter from Magnolia, BCBS (medical claims only), Employee Benefit Services, Lockard & Williams, Magnolia, March Vision Care (previously known as United Healthcare MS Can and United Healthcare Chips), Medicaid, Met Life Vision, Molina thru Marketplace VSP and Molina thru March Vision Care (We are not providers for Molina Health), Select Administrative Services, UMR, United Healthcare (medical claims only such as eye injury, infection, or diabetic exam), and Vision Service Plan (VSP).
We do not accept assignment with other insurance companies. We will give you the necessary information for you to file your claim. Check with our staff if you have other types of coverage.
**We DO NOT take outside Rx's for glasses for patients with Medicaid, United Healthcare MSCan, Magnolia Health Plan, or Magnolia Health Chips.
Languages Spoken
Our staff speaks English.
EyeGlass Guide
EyeGlass Guide will help you better understand the many lens choices available to you. This on-line tool will guide you through a series of questions about you, your lifestyle and your specific eyewear needs. At the end, you'll receive eyewear suggestions specifically tailored to meet your needs. EyeGlass Guide is brought to you by Transitions.
Eye Glass Guide
Photochromic Demonstrations
View an instant demonstration of Transitions photochromic technology. See how lenses darken and fade back to clear to provide continual visual comfort and protection. Demonstrations brought to you by Transitions.
Interactive Demonstration of Transitions lenses
Interactive Demonstration of Transitions lenses in different environments